James' explanation was polite.
I was able to get a glimpse of the user's usage situation. James' explanation was polite, so I was able to follow along, but it was difficult to match the rhythm (sound) and make it sound like a song, and I felt the need for a sense of style.
ユーザーの使用状況の一端を垣間見ることができた。Jamesさんの説明が丁寧だったので、ついていくことができたが、リズム(音)を合わせて、曲っぽくするのが難しく、センスの必要性を痛感した。
Ito
Pioneer DJ (Japan Headquarters)
Looking forward to the next session!
I was able to learn the process of music making, and the first hand experience is valuable!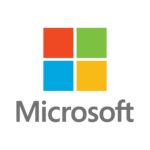 Diana
Microsoft Beijing Headquarters
Turn Beats into Diamond & Gold!
Some clips of my hiphop music experience, the song is called Bobo Fan.
Written by me and supported + recorded by Sifu James!
Dennis Chan
Just the right level of difficulty
It was just the right level of difficulty for me because you took the time to create each sound source and James Ting will be there and answered questions each time.
I thought it would be good to hold a course for those who want to do it after regular hours, like a club activity, for both DJing and song production.
一つ一つの音源づくりに時間を割いてくれたのと、その度にティンさんが見回って質問を受けてくれたので、個人的にはちょうどいい難易度だと感じました。
DJ,楽曲制作ともに、例えば部活動的な感じで定時後に希望者を募って講座を開催するのもいいかと思った。
Yokoi
Pioneer DJ (Japan Headquarters)
Enjoy this great tune!
As a finale of our #WorldMusicDay celebrations, out staff have learnt the basics to compose and mix music with DJ/Producer JAMES TING.
Well done for creating a unique piece integrating our corporate music "Motion" from the artist Rone!
SOCIETE GENERALE
IT ROCKS!
Thanks a lot for this great music session! (ROCK❣)
Magali Zylberberg
SOCIETE GENERALE
Dedication, Passion, Humour and Patience!
Thank you for your dedication, passion, humour and patience!
This is an epic musicial work and a very spiritual journey, and you are the man behind this!!
Artist: Pong Nan
East Asia Music (Holdings) Limited
It was a great Success!
Thank you so much with your help!
It was a great Success! The Students enjoyed it!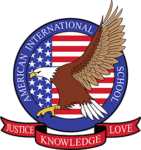 Floris
Integrating Artificial Intelligence with Contemporary Education
Thank you so much!
It really helped us a lot!
Learning & Inspirations!
Creative work is possible and I got inspiration that seems to be useful for my composing hobby. James' personality was nice.
The allocation of work time and instructions were relaxed and very good.
創造的な作業ができ、自分の作曲趣味にも生かせそうなインスピレーションが湧いた。
James先生の人柄はナイスでした。作業時間の配分、指示などに余裕があってとてもよかったです。
Onishi
Pioneer DJ (Japan Headquarters)
Thanks for all your hard work!
Thanks for your time and effort man!
Artist: Fiona Sit
Warner Music Hong Kong
"神魂顛倒 Head Over Heels"
Brilliant Music Arrangement and Intro! Thank you!
Artist: Joey Yung
Emperor Entertainment Group
I achieved my personal goal !!
I was able to make some music with Ableton and I want to continue messing around with Ableton in my spare time.
Abletonでの楽曲制作がすこしできるようになり自身の目標は達成した。暇をみてAbletonはいじり続けたいと思う。
Kosaka
Pioneer DJ (Japan Headquarters)