Elevate Your Events with EbiasMusic's Professional DJ Service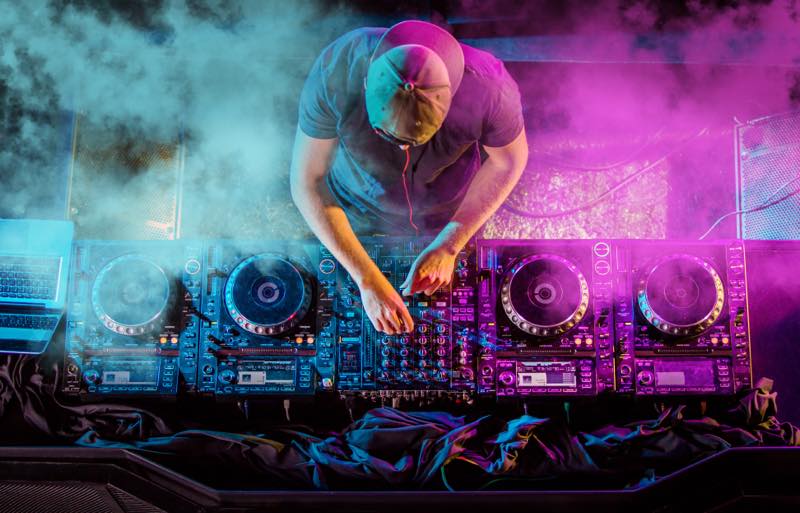 Looking to bring the perfect beats and electrifying energy to your next event? Look no further than EbiasMusic's professional DJ service. With a team of talented DJs who are passionate about music and creating unforgettable experiences, we provide top-notch entertainment that will have your guests dancing all night long. Whether it's a wedding reception, corporate event, or private party, our DJs are dedicated to delivering an exceptional musical experience tailored to your unique preferences.
Why Choose EbiasMusic DJ Service?
Extensive Music Selection: Our DJs boast an extensive music library spanning various genres and eras, ensuring there's something for everyone. From chart-topping hits to timeless classics, we have the perfect playlist to cater to diverse musical tastes and keep your guests grooving.
Professional Expertise: At EbiasMusic, professionalism is our top priority. Our skilled DJs have years of experience performing at a wide range of events, honing their skills in beat-mixing, seamless transitions, and crowd interaction. We guarantee a smooth and seamless flow of music that will keep the dance floor packed and the energy high.
Customized Playlists: We understand that each event is unique, and that's why we work closely with our clients to curate customized playlists that align with their specific vision and preferences. Whether you prefer a specific theme, genre, or have a must-play list, our DJs will meticulously craft a setlist that creates the perfect ambiance and atmosphere for your event.
State-of-the-Art Equipment: To ensure the highest quality sound and lighting experience, we utilize cutting-edge audiovisual equipment. Our setup includes high-fidelity speakers, professional-grade mixing consoles, and dynamic lighting systems, creating a visually stunning and immersive experience for your guests.
Seamless Integration: Worried about technical glitches or interruptions during your event? Rest assured, our DJs are experts at seamlessly integrating their setup with your venue's audiovisual infrastructure. From soundchecks to equipment coordination, we handle all technical aspects, allowing you to focus on enjoying your event stress-free.
Professional Appearance: Our DJs not only bring exceptional musical talent but also maintain a professional appearance. They arrive dressed appropriately for the occasion, reflecting the utmost professionalism and ensuring they blend seamlessly into the ambiance of your event.
Excellent Customer Service: At EbiasMusic, we prioritize exceptional customer service. From your initial inquiry to the day of your event, our dedicated team is here to assist you every step of the way. We are committed to providing a seamless, stress-free experience, ensuring your event is a resounding success.
When it comes to providing exceptional DJ services, EbiasMusic stands out from the crowd. With our talented DJs, extensive music selection, customized playlists, state-of-the-art equipment, and professional approach, we guarantee an unforgettable experience that will leave a lasting impression on you and your guests. Elevate your next event with EbiasMusic's professional DJ service and let the music take center stage.
Contact us today to book our DJ service and make your event an unforgettable one!
What's next?
If you would like to enroll, contact us at here and we will do the rest!