Music Production Hong Kong | Beginners
Course Overview: Master Music Production Online with Our Comprehensive Course
Our beginner-friendly online Music Production Course is perfect for individuals with little or no experience in recording studios or music production on computers. Our comprehensive course will guide you through the process of producing music in various styles, covering essential topics like crafting basslines, drum loops, song structures, soundcards, sampling, virtual instruments, and studio techniques. Learn the art of mixing with compressors and gates to create professional-sounding tracks, all from the comfort of your home.
Special Promotion: All students will receive a copy of the latest software plugin created by James Ting aka "Triggersoniq"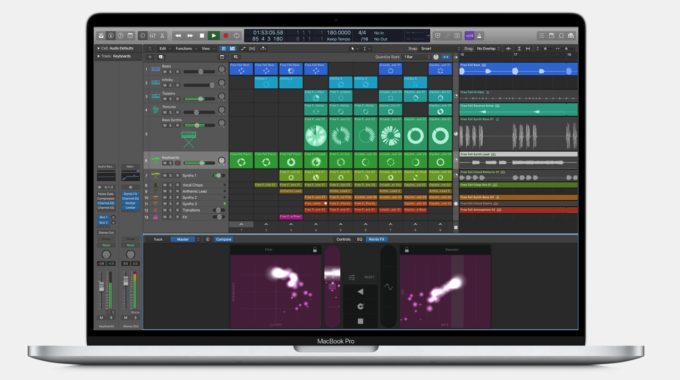 Our practical, hands-on approach encourages students to dive into the production process from day one. You'll be motivated to write and record your music throughout the course. Additionally, we'll introduce you to the business side of music, covering subjects like copyright, royalties, and publishing to help you when releasing your music.
Our one-to-one course structure is flexible, allowing you to study during daytime, evening, or weekends. You can attend the course for two half days or one full day per week, or even accelerate your learning and complete the course in just two weeks.
This online music production course is perfect for those considering setting up a home studio or computer but are unsure about which soundcard, keyboard, or software to choose. Our knowledgeable tutors and advisors can offer unbiased advice to help you select the best combination of hardware and software to suit your budget.
For more information about this or any other course, please contact us, and an advisor will be happy to assist you.
Snapshot of the music production course
Signal flow
– learn about cables, connectors, patch bays and how virtual and hardware mixing desks works
Soundcards and MIDI
– understand how to optimize soundcards and integrate midi instruments and keyboards
Audio/ Sound editing
– learn to trim and edit loops, samples, vocals and how to create your own sampling instrument.
Sequencing
– using the functions and tools found in software production packages such as Logic Pro and Ableton Live
Sound Design
– creating your own sound libraries and the creative use of digital/analog synthesizers, drum machine, and sampler.
Sampling
– creating drum loops, sound/drum libraries and the creative use of filters and time stretching
Song structure
– learn to structure songs successfully by understanding tempo, beats, bars, verses and choruses
Song production
– tips and tricks on how to write drum parts, bass lines, melodies and hooks
Recording techniques
– using Logic Pro and Ableton Live, learn to record vocals and instruments such as guitars
Mixing
– understanding processors such as compressors, gates and parametric equalizers for mixing songs correctly
Effects
– creative use of plug-in effects processors such as filters, reverb, phasers, and delays to enhance final mixes
Mastering
– learn the basics of mastering to fine tune your mixes and then produce a final cd master
Music business
– Even though this is a music production course in Hong Kong, we also cover the basics of how to release your music including copyright, royalties, and publishing
Course Fees ( 32 hours )
One to one: HK$23,800 per student
Group ( min. 3 Students ): HK$18,800 per student
You are able to enroll in this course at any time on a one to one basis.
How long does the course last? for one to one courses, the timetable is determined by the student where he/she picks the days/weeks that suits their lifestyle. For example, if you were to complete the course over the usual schedule it would take 8 weeks. but if you wanted to fast track the course it could be completed in as little as 2 weeks. Group course timetables are not as flexible and take 8 weeks to complete.
How many days? this is the students' decision guided by our tutors (one to one course only). For example, most people attend the music production course for 2 days per week for 8 weeks but some people prefer to study for 1 long day per week for 8 weeks. Others prefer 2 long days for 4 weeks. Timetables are flexible and you are in control. If you would prefer to enroll in a group course you only attend the course for one day a week.
What time of the day do I attend the course? it is your decision, we have morning, afternoon and evening slots in our timetable, we are open 10am to 10pm Monday to Friday and 12-5pm on weekends.
Can I change the content of the music production course ? yes, you can, the outline above is simply a guide. It's your course and you decide what subjects you want to learn with expert guidance from our experienced tutors (only available for one to one courses).
Can I pay in installments? unfortunately, we are unable to offer payment plans at present.
What's next?
If you would like to enroll, contact us at here and we will do the rest!


---
---