EBIAS Music is thrilled to introduce our new virtual classroom – EBIAS CYBER STUDIO!
This innovative online learning environment brings our world-class music education right into your home. Experience our comprehensive music production courses, ranging from beginner to advanced levels, in a dynamic and interactive virtual studio. Learn essential production skills, explore the business side of music, and get hands-on experience with top-tier music software – all from the comfort of your home. The EBIAS CYBER STUDIO offers unparalleled flexibility, allowing you to tailor your learning schedule to fit your lifestyle. Whether you're just starting your music production journey or looking to enhance your skills, join us in the EBIAS CYBER STUDIO for a unique and engaging learning experience. Contact us for more information and to enroll in our courses
Step into the future of music education with EBIAS CYBER STUDIO
This cutting-edge virtual platform is your portal to a world of immersive music production learning, connecting you with industry experts and fellow music enthusiasts from across the globe.
Why Choose EBIAS CYBER STUDIO?
Our virtual classroom offers a multitude of advantages, pushing the boundaries of traditional music education:
Immersive Learning Experience: With our interactive virtual environment, dive into a world where music and technology merge. Experience the nuances of sound production, mixing, and mastering through our carefully designed curriculum that ensures an immersive learning experience.
Flexible Learning Schedule: Our courses fit into your lifestyle, not the other way around. Choose the timing that suits you best and learn at your own pace.
Real-Time Interaction: Engage in live discussions, share your compositions, and receive instant feedback from instructors and peers. Our interactive platform encourages collaboration, fostering a vibrant learning community.
Customizable Content: Tailor your learning path according to your interests and objectives. Whether you want to focus on sound design, song structure, or music business, our flexible course structure allows you to make the most of your educational journey.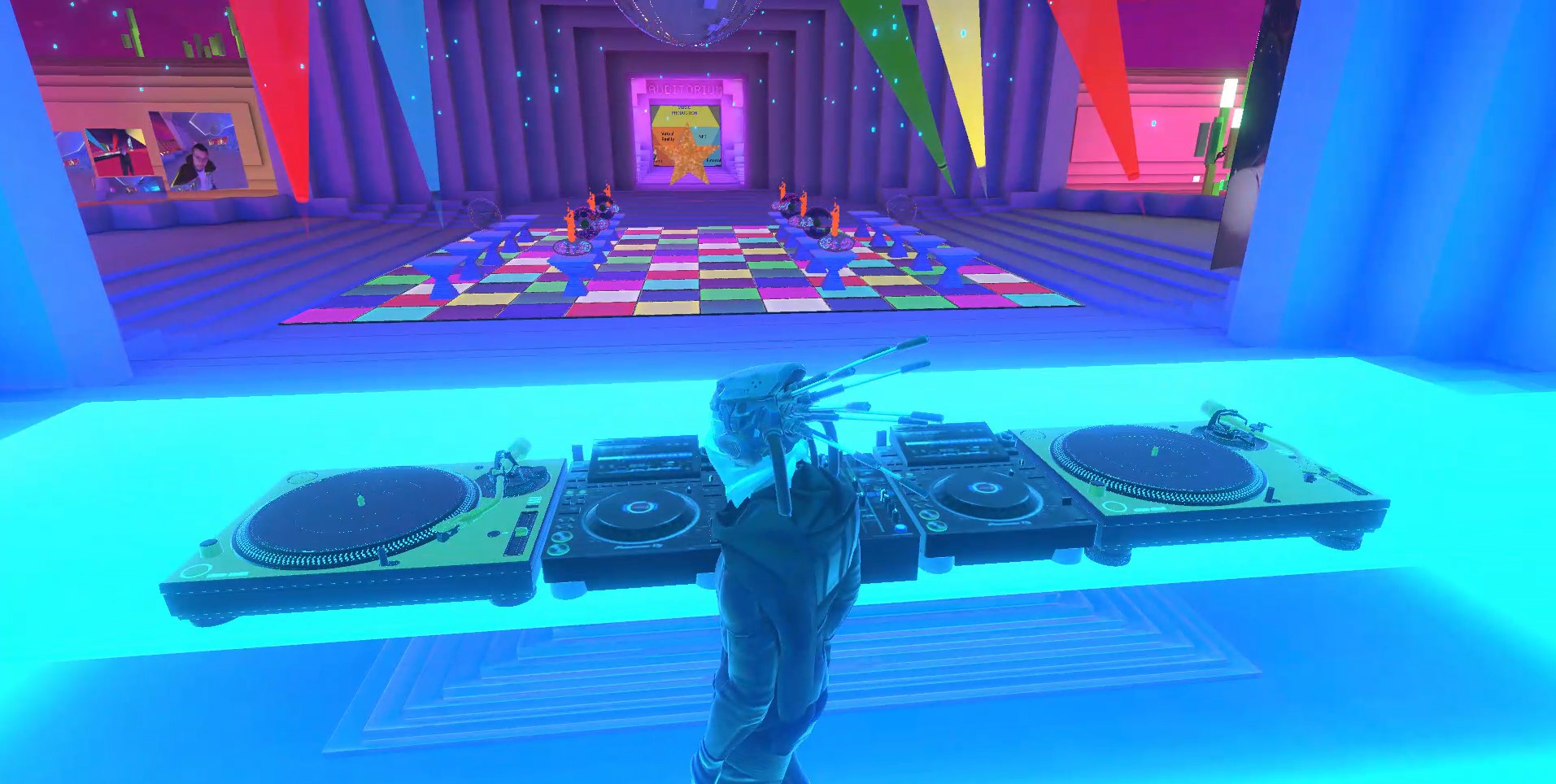 The Future of Music Education is Here
At EBIAS Music, we live by the mantra "In Machine, We Trust". We firmly believe in harnessing the power of technology to revolutionize music education. Our EBIAS CYBER STUDIO brings this vision to life, providing an unparalleled virtual learning environment that transcends geographic boundaries.
Experience the thrill of creating your unique sound, understand the intricacies of the music business, and connect with a global community of music enthusiasts. All this and more await you in the EBIAS CYBER STUDIO.