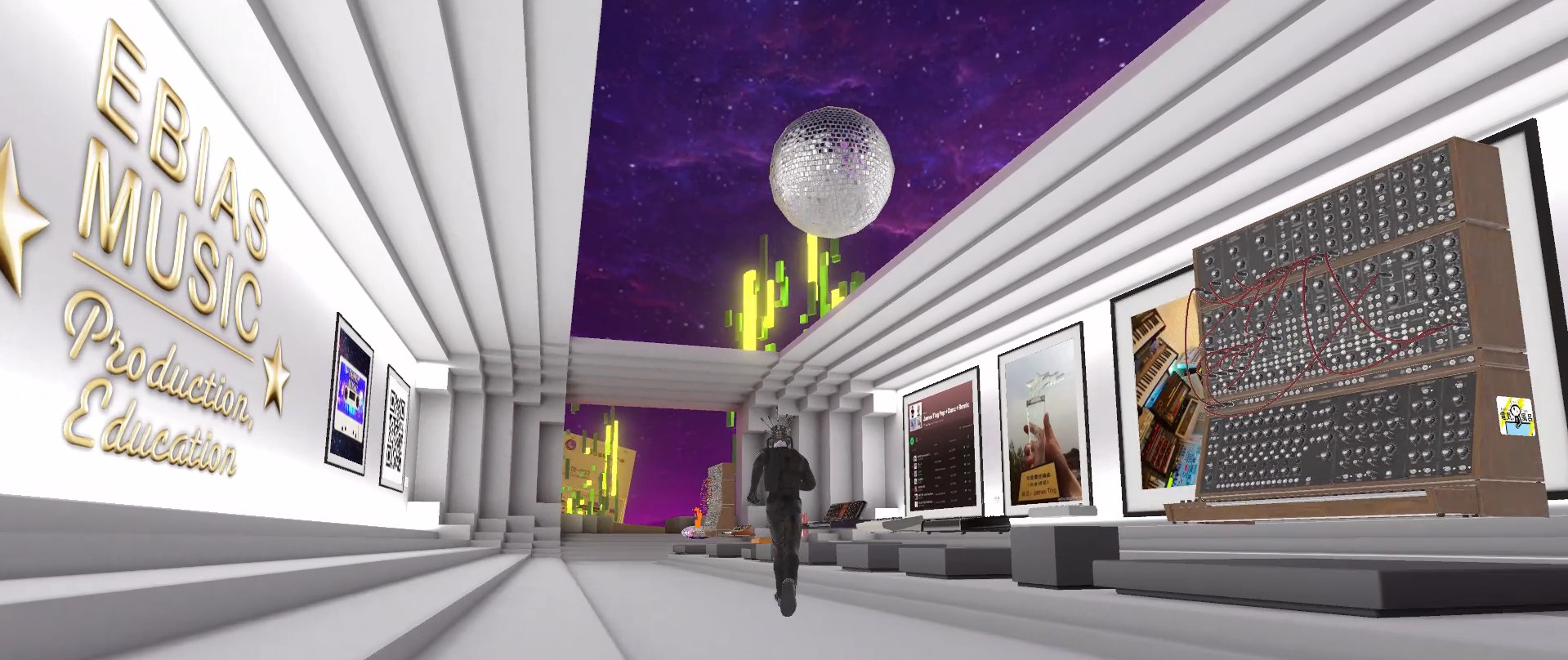 Course Target:
Finish 3 Songs and Master the Art of Electronic Music Production in 100 Hrs.
Comprehensive guidance through the electronic music production process
Studio setup: Hardware and software equipment setup instruction
Beat-making: Learn techniques for creating compelling beats
Music arrangement: Master the art of arranging music for maximum impact
Sound design: Dive into creating unique and captivating sounds
Mixing and mastering: Learn the intricacies of mixing and mastering your tracks
Expert instruction and hands-on learning
Build skills and gain confidence as an electronic music producer
Showcase your talent and create a portfolio of outstanding songs and more!
Course Format:
Virtual Studio (1 on 1) and Studio Field Trip to Tokyo / Hong Kong
Unique blend of online and offline learning experiences
Majority of the course takes place in our state-of-the-art virtual studio
Personalized 1-on-1 mentorship and guidance from expert instructors
Access to a virtual studio for honing skills and achieving musical goals
Exciting opportunity for an offline studio field trip include Tokyo or Hong Kong
Hands-on experience in a commercial recording and mixing studio
Immersive experience for added inspiration and practical learning
Whether you're a beginner looking to embark on a musical journey or an experienced producer aiming to refine your craft, our Electronic Music Pro Mastercourse is tailored to meet your needs. Led by industry professionals, this course will take you on a transformative exploration of music production, from inception to completion.
Through a dynamic blend of online and offline learning experiences, you'll dive into the world of sound design, beat-making, music arrangement, mixing, remixing and mastering. Our state-of-the-art virtual studio will provide you with personalized 1-on-1 mentorship and guidance, while our studio field trip to Tokyo or Hong Kong will offer you a hands-on experience in a commercial recording and mixing studio.
By the end of this course, you'll have accomplished the remarkable milestone of finishing a mini album consisting of at least three professionally crafted songs, showcasing your growth as an electronic music producer. Whether you aspire to create infectious beats, captivate listeners with innovative sound design, or master the art of mixing and mastering, the Electronic Music Pro Mastercourse is your gateway to unlocking your creative potential.
---
The Art of Synthesis and Advanced Beat-Making
Explore the Depths of Sound Design
In the world of electronic music production, sound design is paramount. Our mastercourse takes you beyond the basics and delves into the realms of synthesis. From subtractive synthesis to wavetable, granular, additive, and frequency modulated synthesis, you'll learn a wide range of techniques to shape and manipulate sounds. Additionally, we'll cover advanced beat-making techniques, sampling, resampling, glitch, and more, allowing you to develop your unique sonic palette.
Embracing A.I. in Music Production:
To stay abreast with the rapid advancements in the music industry, our course also includes a module on how to utilize Artificial Intelligence (AI) in song creation. Experience how AI can bolster your creative process, redefine traditional Music Production boundaries, and enrich your creativity.
Elevate Your Sound with Advanced Techniques
Master the Secrets of Electronic Music Production
As you progress through the program, you'll delve even deeper into sound design. We'll introduce you to additive, wavetable, and Max4Live devices, unlocking a world of endless creative possibilities. Furthermore, advanced sampling, warping, and the effective use of Racks & Chains will be explored. By the end of this module, you'll possess the skills to apply your sound design expertise to various mediums, including games, YouTube, film, and TV.
Unleash Your Creative Potential on Stage
From Studio to Live Performance
The thrill of performing your music live is unparalleled. In our Live Performance section, we focus on helping you finish your projects and provide bespoke advice through concentrated mentoring sessions. We'll introduce you to performing with Ableton Live using the innovative Push controller, taking your live performances to the next level. Additionally, we'll incorporate DJ learning into the course, inviting you to join our virtual club stages and even become a part of our DJ roster if you have the experience.
Learn Anywhere with EBIAS Cyber Studio:
The EBIAS Cyber Studio adds an element of convenience to your learning journey. This cutting-edge virtual platform offers interactive music production courses online, ensuring you never miss out on learning, no matter where you are.
Field Trip to Tokyo or Hong Kong Studios
As part of our program, we offer a unique opportunity to embark on a field trip to our commercial recording and mixing studio. You'll have access to state-of-the-art equipment and the chance to experiment with vintage analog synths and processors, infusing your tracks with authentic analog sounds.
*Please note that the accommodation fee, including airfare and hotel, is NOT included in the course fee.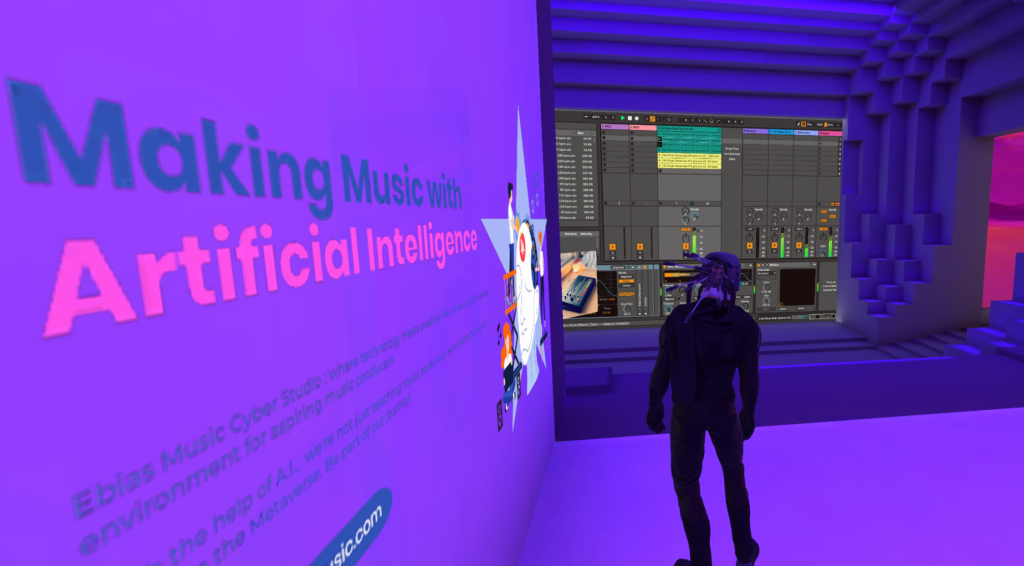 Prepare for Success in the Digital Age
Master the Business of Music
To thrive as an electronic music producer, it's essential to understand the business side of the industry. In our final module, we'll equip you with the knowledge of EPKs (Electronic Press Kits), branding, music publishing, digital distribution, and social media strategies for artists.
Exclusive Licensing Partnerships and Specialized Assets
Unlock Valuable Resources
Thanks to our exclusive licensing partnerships, we offer a wide range of specialized assets to enhance your learning experience. From synthesizers and effects to high-quality samples, these resources empower you to produce music side by side with industry professionals. Many of these products are yours to keep, and others are available for exclusive upgrades at a fraction of their regular price, adding significant value to our Producer and Academy courses.
Conclusion
Embark on a transformative journey into the world of electronic music production with EBIAS Music's Mastercourse. With our immersive learning experience, flexible schedule, real-time interaction, and customizable content, you'll acquire the skills and knowledge needed to excel in this dynamic industry. From mastering leading software to honing your sound design expertise and preparing for live performances, our comprehensive program will empower you to unleash your creative potential and achieve success in the ever-evolving realm of electronic music.
Join us on this incredible adventure and make your mark in the world of electronic music production.
Electronic Music Production Mastercourse
COURSE FEES ( 100 hours )
One to one: HK$98,600 per student
This course is currently only available on request basis. You are able to enroll on this course at anytime.
How long does the course last? for one to one courses the timetable is determined by the student where he/she picks the days/weeks that suits their lifestyle. For example if you were to complete the course over the usual schedule it would take around 1 year. (2 hrs session x 50 weeks)
How many days? this is the students decision guided by our tutors (one to one course only). For example, most people attend the course for 1 session (2 Hrs) per week for 50 weeks but some people prefer to study for 2 days per week for 25 weeks. Timetables are flexible and you are in control.
What time of the day do I attend the course? it is your decision, we have morning, afternoon and evening slots in our timetable, we are open 10am to 10pm Monday to Friday and 12-5pm on weekends.
Can I change the content of the course? yes you can, the outline above is simply a guide. It's your course and you decide what subjects you want to learn with expert guidance from our experienced tutors (only available for one to one courses).
Can I pay in installments? unfortunately we are unable to offer payment plans at present
Testimonials
What's next?
If you would like to enroll, contact us at here and we will do the rest!


---