Music Publishing
At EBIAS Music Publishing, we bring together an experienced and dynamic team specializing in Artist Management, Songwriting, Music Production, and Publishing. We also provide Image and Styling services to hone your persona as an artist. Established in the early 2000s, our work is sub-published by Warner/Chappell Music H.K. Ltd. and affiliated with the Composers and Authors Society of Hong Kong (C.A.S.H.).
Our comprehensive suite of Music Publishing Services includes: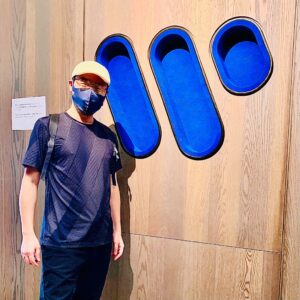 Demo Recording Evaluation: We provide professional assessment of your demo recordings, ensuring they meet the standards for presentations to major record labels.
Industry Connections: With our extensive network, we can ensure your demo is heard by influential individuals, including major record label A&R directors, for potential placements in CDs, films, TV commercials, and soundtracks.
Song Placement: We can promote your original compositions to established artists for recording. A track recorded by a renowned artist could significantly increase the value of your publishing rights.
Image Consulting and Styling: We offer advice on image and styling, providing direct access to a team of photographers, makeup artists, and stylists.
Collaboration Opportunities: We can connect you with top music producers and writers, negotiating affordable rates that ensure your demo meets industry standards without breaking your budget.
If you or someone you know is looking to elevate their music to the next level, don't hesitate to get in touch with us.
Demo Submission Guidelines:
Please submit your demos via email or Electronic Press Kit (EPK). Ensure to mention the services you're interested in, and attach your songs in MP3 format ONLY along with any pictures (up to 8MB in size) to our email: demo@ebiasmusic.com.
When submitting, please include:
Your Name
Social Media links (e.g., Instagram)
Contact Phone Number
Email Address
Your Performance Rights Organization (if applicable)
Whether you're a published or unpublished songwriter
The genre and title of the song you're submitting
Music Organizations you belong to (if any)
Each submission is meticulously reviewed by a representative from EBIAS Music Publishing management, with final agreement signings approved by Senior Management.
Please ensure your demo has:
Good sound quality
Clear vocals, prominently featured in the mix
Concise intro
All necessary contact information included
After submission, please be patient while we review your material. We kindly ask that you refrain from repeatedly calling or emailing to check if we've listened to your songs yet.